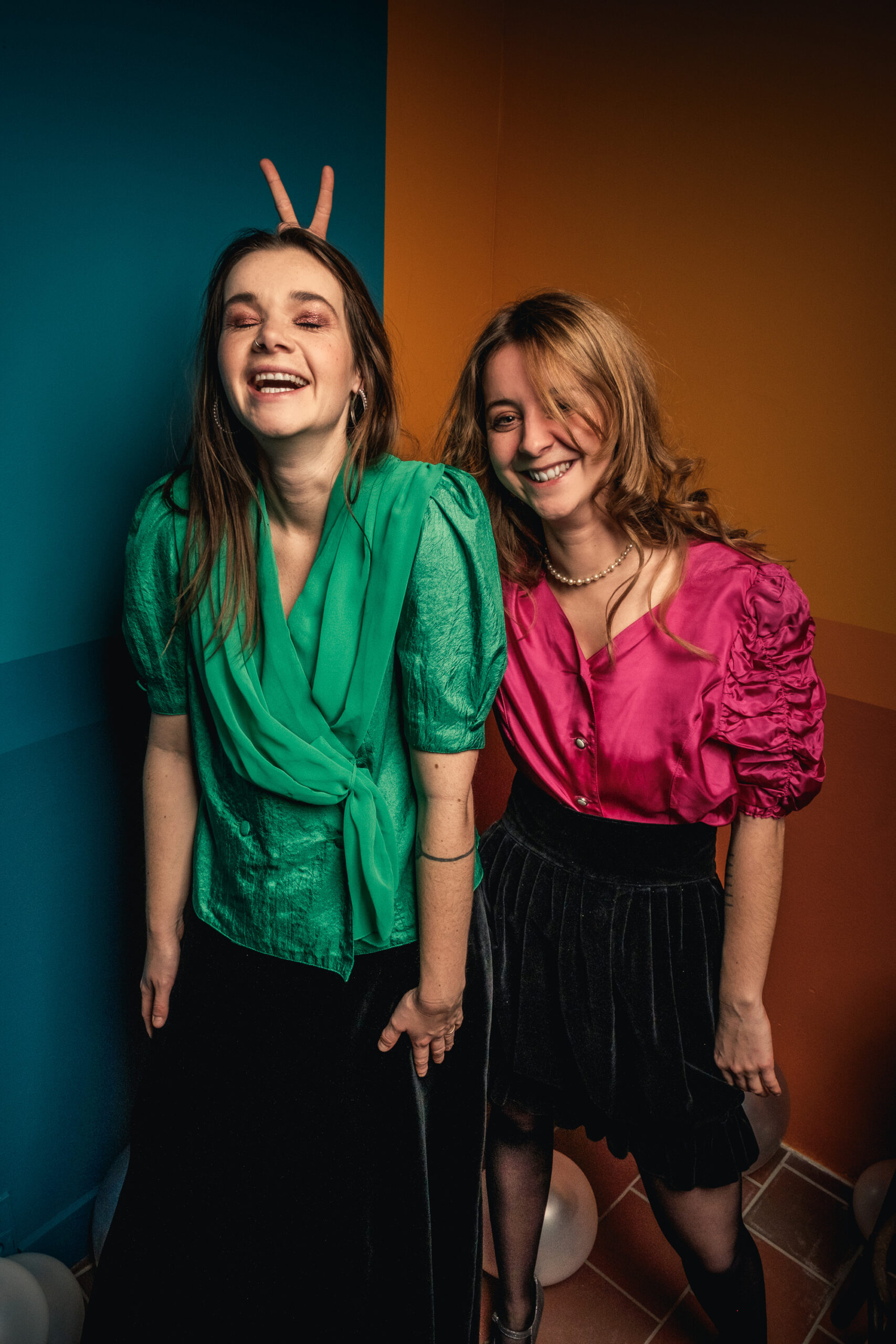 Hello , We are Britt (left) & Camilla (right) , two creative friends with a shared passion for dressing up and hunting down hidden treasures in the corners of the second hand market.
We both love colors , prints a good ruffle and most of all good craftmanship.
We handpick every piece that comes into the store and restore it to it's former glory.
We believe vintage and secondhand is the future and are very passionate to spread this message ! So many gems to be found & worn again. We hope you find your own treasure and will spread some preloved wardrobe joy!
with
L O V E
B & C
We at Dressing Circles call ourselves local treasure hunters because that's exactly what we do & love. Hunting down those hidden gems and giving them a new life always brings us so much joy . We want to convince you to give pre-loved clothing a chance in your wardrobe & find a more sustainable way to dress yourself.
We know that shopping second hand can be overwhelming so that's why we want to make it easyer and do the hunting for you!
By selecting the hidden gems out of the mass and presenting them in curated collections and styled photo shoots.
Giving clothes back the value they deserve and showing you how to style your *new* treasures.
We believe in cherishing clothes and taking care of them so they can last a lifetime , That's why our pieces are all cleaned,steamed & repaired where needed and given a place in our Antwerp Boutique to make them sparkle again! ( We also call it our private palace because it has the most beautiful high ceilings ! )
We don't follow trends because we feel creating your own unique style that fits your personality is much more sustainable. Timeless pieces stay forever and most off all finding your treasure gives a boost to your confidence. Dressing up can be a powerful thing so chose well and make an impact. Together we do have the opportunity to make a difference!
Have a look around or hop by our Antwerp store ,
we would love to meet you !
Join the Circle!
With LOVE
the Dressing Circles team.