w
e are Britt (right) & Camilla (left) , two creative friends with a shared passion for dressing up and hunting down hidden treasures in the corners of the second hand market.
We both love colors , prints a good ruffle and most of all good craftmanship.
We handpick every piece that comes into the store and restore it to it's former glory.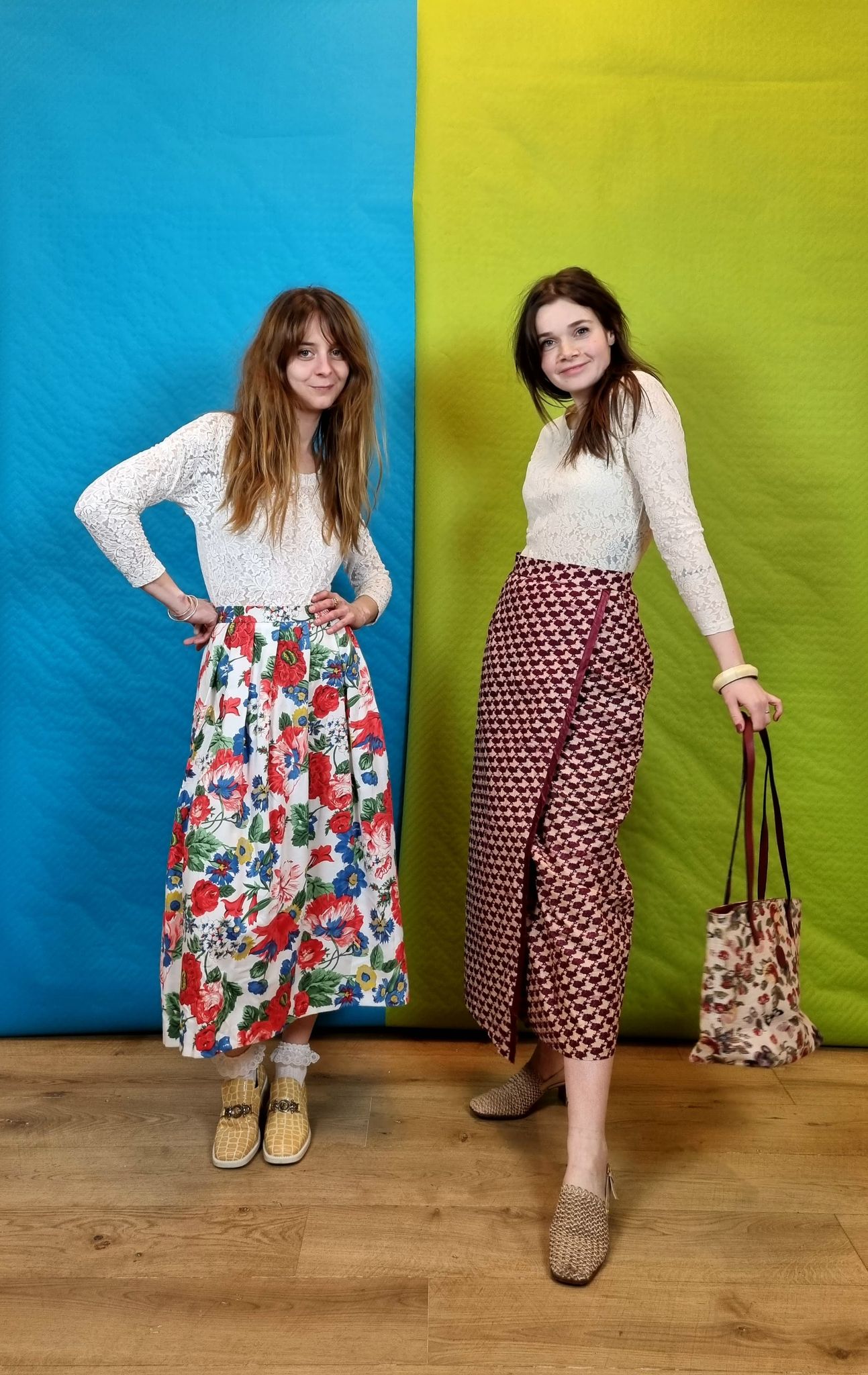 We believe vintage and secondhand is the future and are very passionate to spread this message !
So many gems to be found & worn again. We hope you find your own treasure and will spread some preloved wardrobe joy!